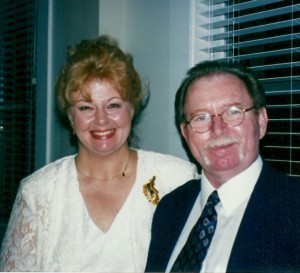 Everyone wants to Feel Safe! This goes for life generally and especially for gun handling. With the need to Feel Safe in mind, we developed our classes to do 2 things; make you the best shooters and the safest gun handlers. Knowledge gives our students the power to Feel Safe.
We make our students Feel Safe when shooting or handling guns.

We help our students to Feel Safe when around others with guns.

We allow our students to Feel Safe when on a gun range.

We lead our Defensive Handgun Training students to be extremely well trained in the martial art of gun fighting. Graduates know how to prevail in a deadly confrontation. We teach them regular exercises and drills to stay sharp. We make sure our graduates can protect themselves and their families so they all can Feel Safe.

A US Army and Navy Veteran, Travis Humphreys actually began shooting guns at age 5 in the wide open Trans-Pecos region of far west Texas in the mid-1950s. He's had a lifetime of hunting, varmint control, international big game hunting and target shooting. He worked as a hunting guide and outfitter, a dangerous predator trapper, range officer, and enjoys hunting with pistol and rifle as well as long range rifle shooting. He has trained in numerous military, NRA, and private shooting schools.

When he married Sherry, teaching her to shoot was easy because she loved the sport and had a natural aptitude. They attended shooting and instructor schools together. They began teaching friends and relatives, and the idea of a dedicated method making people Feel Safe with guns began to evolve. The Feel Safe teaching method was developed into the classes we now teach at Feel SafeGun Training. No Boot Camp treatment here, rather patient, calm, safe, careful, and fun hands on repetitive exercises with great attention to detail. This develops muscle memory to naturally and automatically do all the right things in safe and effective gun handling.

Feel Safe Gun Training classes are the very best and we're proud of them. Our graduates include Ordinary people from all walks of life and include; Single Moms, Special Ops, Families, Marines, Retirees, Army Rangers, Students, Troops getting ready for deployment, Career Military, High school students, Retired Rangers, Computer Technicians, Pharmacists, DPS Troopers, Single Dads, Alphabet Agency People, Teachers, Doctors, Nurses, Parole Officers, IRS Agents, Small Business Owners, Senior Citizens and the list goes on and on.

Our instructors share a combined 79 years of shooting and teaching. We hold Texas DPS Instructor Certification, are NRA Certified Instructors, NRA Certified Range Safety Officer, Life NRA members, and NRA Recruiters. We serve as Training and Safety Officers and Chief Range Safety Officer and are on the Board of Directors for the local NRA Gun Club. Our personal training is ever ongoing. With State Certification and NRA Instructor Courses as well as continued training through the NRA, at Front Sight Academy, ongoing training through PDN regular practice exercises, and more.

Feel Safe Gun Training offers the best in gun training at affordable prices right in your back yard. Sign up today and learn to FEEL SAFE!