License to Carry (LTC) Training (No Frills)
Length of Class:
4 Hours (Approximately) + Range Time
Pricing:
$90
Description: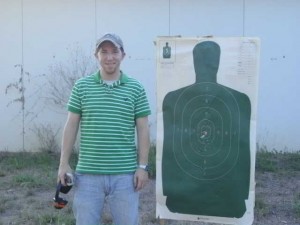 New, shorter License to Carry (LTC) class for experienced shooters. Shoot, attend class, test and finish up about 1:30 or 2:00 p.m. the same day! No frills.
This course does not include additional marksmanship, gun coaching, or gun handling training. One shot up or down qualification and written test. If you do not make it, you must take the beginners class or private lessons and then get up to three chances to qualify and pass written test.
Register for this course today. These classes fill up fast!
Requirements:
Students must be able to legally own a pistol.
You will need: Your handgun (unloaded) or use ours ($15 plus ammo), one magazine (also unloaded) and 50 rounds of ammunition (NO RELOADS),
Long pants or jeans,
Shoes that cover the entire foot,
Shirt with a collar (buttoned up to prevent hot empty casings from going down your shirt during the shooting proficiency test),
Safety (wrap around) shooting glasses,
Ball cap that covers top of head,
Muff type hearing protection, electronic earmuffs are now rented at $5 per pair in shooting classes. they are still for sale at $28 per pair,
We shoot rain or shine so, if bad weather threatens, bring a rain jacket