Safe Range Procedure & Gun Etiquette Training
Length of Class:
4 Hours
Pricing:
$100.00
Description: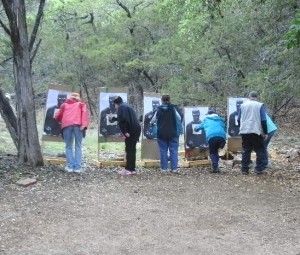 This should probably be called the "Don't Be Intimidated" class!
Too many people don't go to gun ranges at all; and many others are uncomfortable going to gun ranges and gun shops because they don't know how to act, or what to do. This is course that teaches range safety, rules of the range, gun range etiquette, gun etiquette, how to be comfortable at the gun range, and more importantly hot to be safe and have a good time at gun ranges and gun shops! This class is taught twice a month by appointment. There is a 2 person minimum per class. Take the class and know what to do at the range. Make it more fun and safer for you, your family and those around you.
Requirements:
Must be able to legally own a firearm.